TAIWAN'S STUDIO76 AND SINGAPORE'S WEIYU FILMS COLLABORATE TO LAUNCH RISINGSTORIES 2023
---
Two production companies — Studio76 from Taiwan and Weiyu Films from Singapore — signed an MOU today at the Asia TV Forum & Market (ATF), announcing their collaboration to organise RisingStories 2023, a screenwriting competition targeted at media professionals seeking to develop their ideas into feature films or episodic television series for the global market.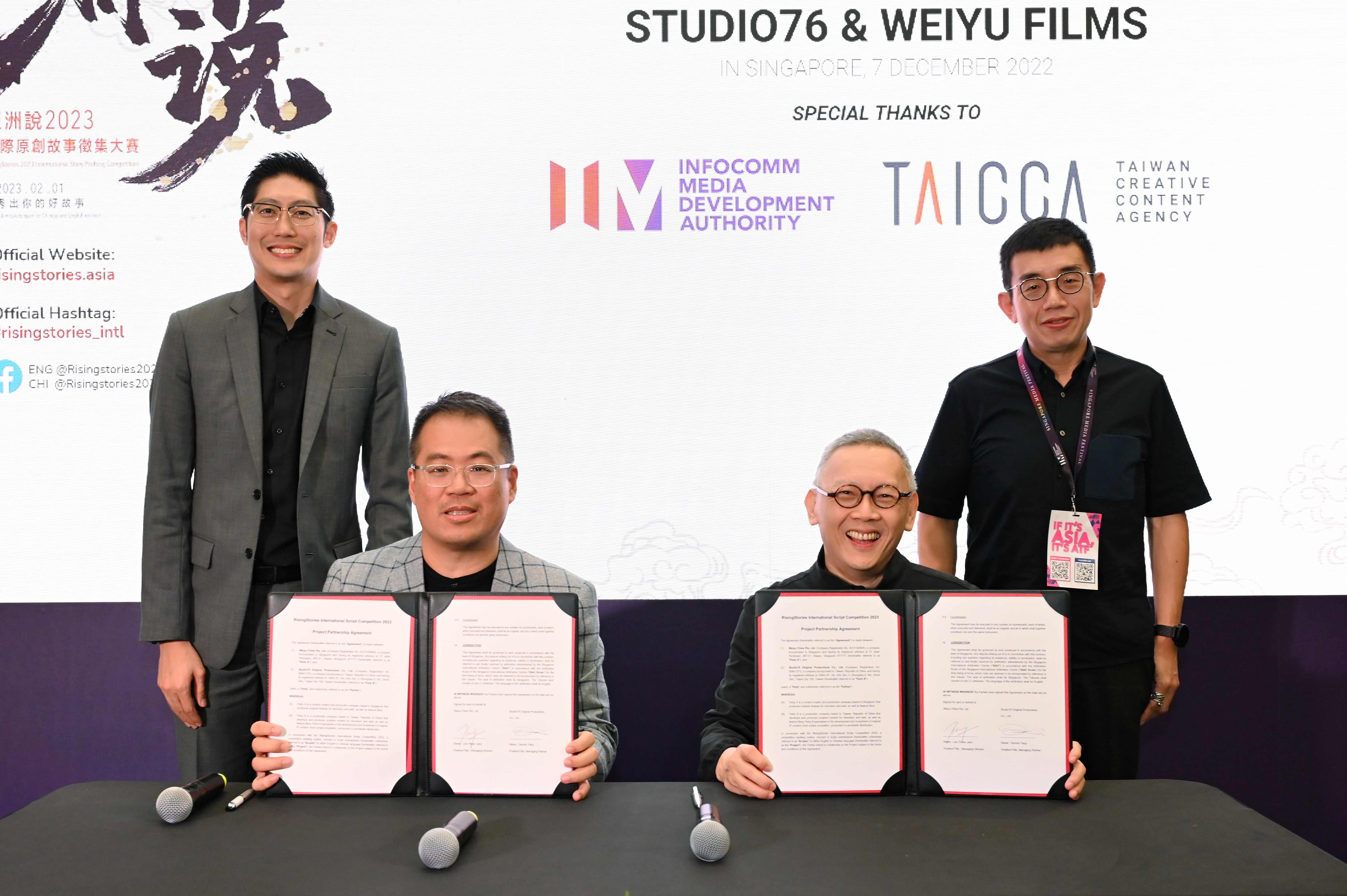 Present at the MOU signing were Mr Justin Ang, Assistant Chief Executive, Media, Innovation, Communications & Marketing, Infocomm Media Development Authority, Singapore (IMDA) and Mr Izero Lee, Chief Executive Officer of the Taiwan Creative Content Agency (TAICCA). 
The inaugural RisingStories competition, launched in 2021, attracted over 550 entries from all over the world, including China, Hong Kong, Singapore, Malaysia, Japan and the United States. Four winning stories from the 2021 competition are either in late-stage development or have entered production. Two of them are feature film projects and the other two are scripted dramas.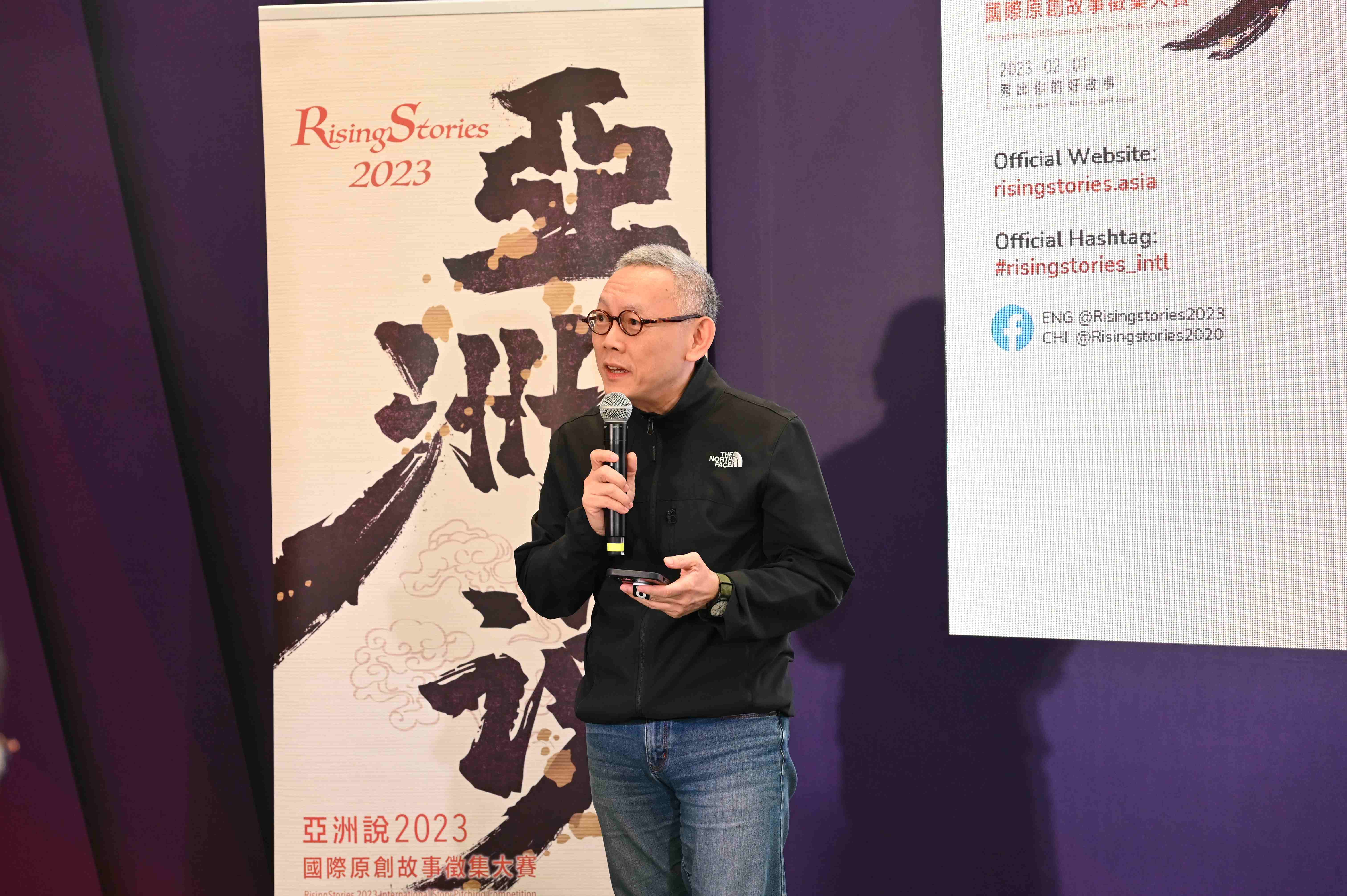 RisingStories 2023 will be open to entries in both Chinese and English. Before submissions open in February 2023, a series of masterclasses will kick off in Taiwan and Singapore, where award-winning industry professionals will share their experiences in the process of content creation and production.
Other event partners for RisingStories 2023 are Blintn from South Korea, as well as Group M, Mission Entertainment, Rising Films, and TDI from Taiwan.
"The goal of the upcoming RisingStories 2023 is to discover and develop outstanding original stories from scriptwriters around the world, and to provide screenwriting talents from Asia with the opportunity to collaborate beyond borders." said Mr Dennis Yang, CEO and Managing Partner of Studio76 Original Productions from Taiwan.
"As storytellers, content creators and producers, we believe in the power of narratives which can transcend borders and resonate with audiences regardless of language. 
RisingStories 2023
provides Weiyu Films with a unique co-production opportunity — to work together with international creatives as well as our partners from Taiwan and South Korea to bring the next generation of original stories to the global content market." said Mr Lee Thean-jeen, Managing Director of Weiyu Films from Singapore.
---