RisingStories 2023 'More Than Just Stories' assembles media professionals from the UK, South Korea, Taiwan, and Singapore to discuss the state of global content creation
---
On 25th March 2023 at IMDA Pixel, Singapore, the panel sessions "More Than Just Stories" assembled top professionals from the global film and television industry in a timely, energetic and pointed discussion on the state of the global content creation and production industry today . 
"More Than Just Stories" was part of a series of industry outreach sessions held in Taiwan and Singapore, in conjunction with the 2023 RisingStories International Scriptwriting Competition ("RisingStories 2023"). Organized by Studio 76 — with Blintn, GroupM, Mission Entertainment, Rising Films, Southern Flame, Taiwan Dream Institute, and Weiyu Films as partners — RisingStories 2023 is currently calling for entries. Submissions close on 14 April. 
Some of the panelists in "More Than Just Stories" — Lester Hsi, Hong Hui-fang, Tan Kheng Hua and Samm Haillay — are also members of the jury in the competition.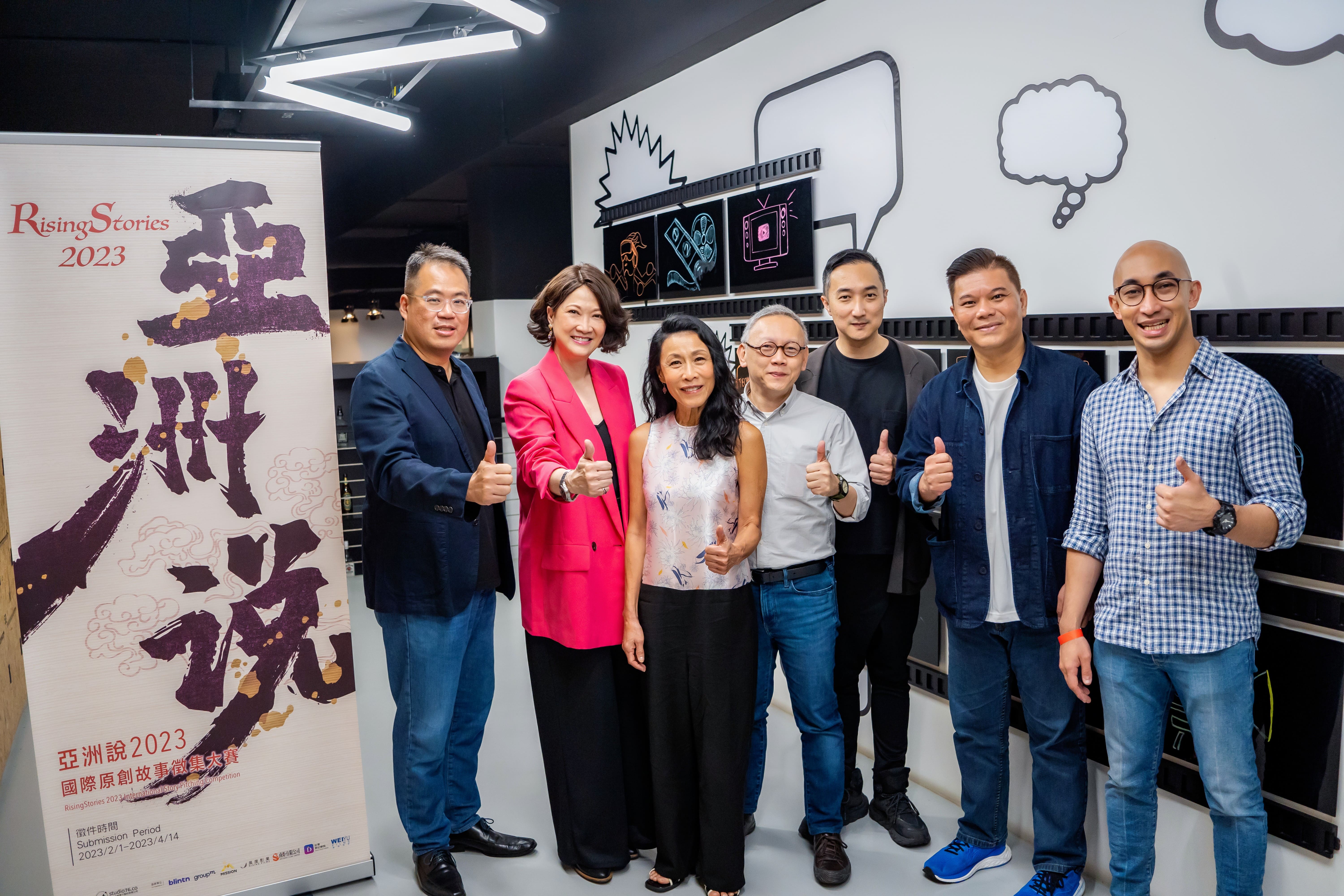 Chris Tan, Director, Media Industry Development, Singapore Film Commission, Infocomm Media Development Authority of Singapore (IMDA), also graced the event, lending his support to the vision of building a content ecosystem not only between Taiwan and Singapore, but with the rest of the world.
"We have seen successful partnerships with production companies in Singapore. We value the journey of working with storytellers and producers and post-production companies outside of Taiwan and it will be an ongoing process. We won't stop. I hope Studio76 can bring more Asian stories from Taiwan to work together with everyone in the region," said Dennis Yang of Studio76.
"I'm doing double-duty as co-organiser of the panel discussions in Singapore as well as moderator for the English sessions. I had hoped for a spirited, candid and very opinionated discussion on the craft and business of content creation … and that's exactly what I got. The panelists also took on some tough questions, among others, on diversity, on the use of data in content creation, and on the disparity in writers' fees over different markets. It was a great learning experience, even for a showrunner and writer like me with decades of experience in the industry" said Lee Thean-jeen (TJ) of Weiyu Films.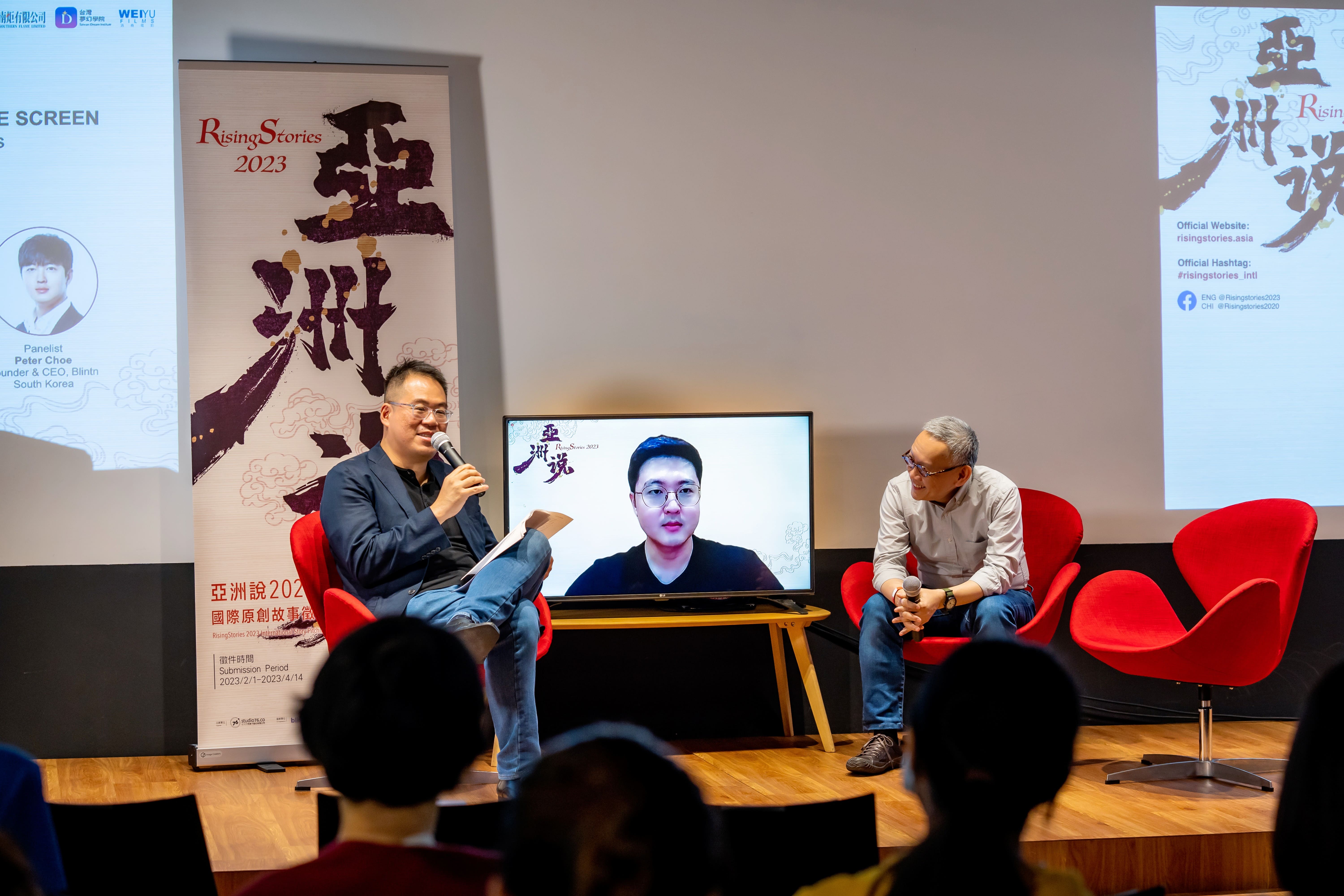 The panel discussions were conducted in both Chinese and English. 
The first Chinese session was anchored by Lester Hsi, a director from Taiwan best known for "The Cursed Bridge" movie franchise and a jury member on the Chinese panel for 2023 RisingStories. Lester said that in recent years, there has been a wave of crime and suspense shows on television, even in Mandarin-language dramas, and he would like to see the development of more shows in other genres. He hopes that 2023 RisingStories can discover more diverse stories as well as talent.  During the session, Lester also shared his views on genre films and his experience in international film and television collaborations, and encouraged everyone to strive for creativity.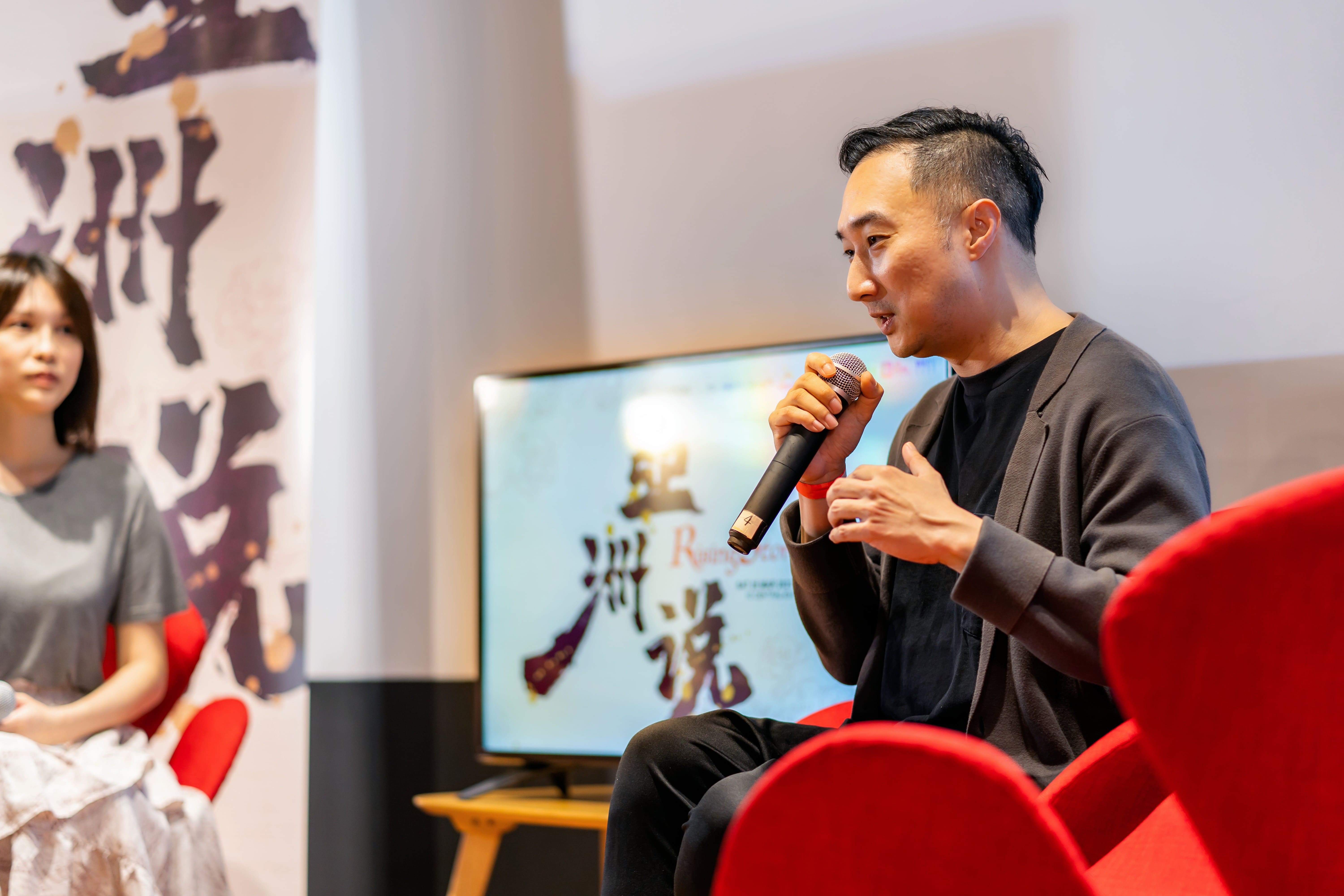 The second sharing session was led by Singaporean director Ong Kuo-Sin and actress Hong Hui-Fang. They believe that whatever the content, the story needs to be logical and a journey that hopefully comes full circle for the main character. In addition, the development of characters is a high priority in the creative process because all stories begin with characters, and if the characters themselves are not convincing, it is difficult to immerse the audience into the story.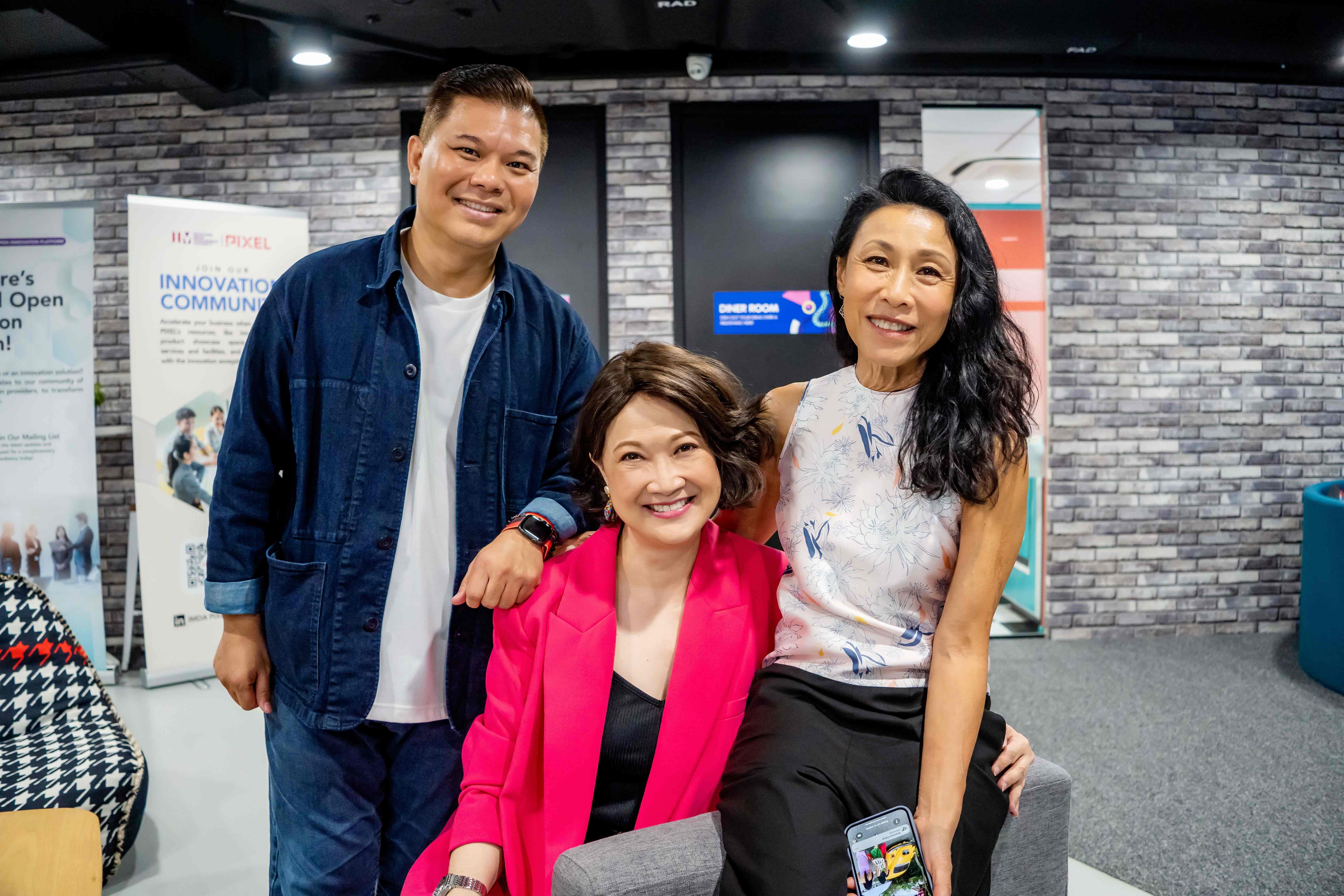 During the event, a member of the audience asked the two speakers how they respond when their work is not well-received or criticized. Kuo-Sin revealed that sometimes, a work that is not fully-realised may be the result of issues such as funding, a troubled shoot, or tight schedules when the show is still in production as it goes to air.  
Hui-Fang said, "Actually, we are the ones who least desire a poorly-executed work, because it is a work that we collaborated on with our heart and soul. We can only try our best to present the story and characters from the perspectives of the writers, actors and director, because the actors are who are most directly on the receiving end of audience reactions, followed by the director," she said.
Moderator Lee Thean-jeen (TJ), whose company Weiyu Films, is a co-organiser of "More Than Just Stories", opened the English sessions by talking about his own experience as a media professional, and how he evolved from being a "dreamer" into a "realist." He said, "A writer doesn't make money from dreaming. He earns a living from turning those dreams into executable blueprints for production." Then, he introduced the panelists who were in charge of "putting a price to the writer's dreams" — the producers.
The first English session was "The Business of Writing '' with Dennis Yang, CEO & Founder of Studio76.co; and Peter Choe, Founder & CEO, Blintn, who dialed in from South Korea just for this panel discussion. "I think it made for a great learning experience to have perspectives from our industry peers in Taiwan and South Korea. That regional outlook from both Peter and Dennis was, I hope, very useful to the audience," said TJ. 
Considering how filmmaking is a commercial enterprise, the panel discussed if there is a brighter future for writers who focus on popular genres. Dennis urged the writers to ask themselves instead, "Why do you want to tell the story? Why is it so important? Could this story be told by someone else or are you the best person to tell the story? I want to know the relationship between the story and the creator. It is best that it has a personal connection".
Dennis added that "Not many writers are multi-skilled enough to take on different genres." He advised writers to stick to a genre that they are good at and spend several years polishing their skills in storytelling. "Does genre define the story or does the story define the genre? A lot of writers like to start with the genre. I would say the story is the food itself, and genre the spices that bring out the core message, and that's my personal opinion." 
Peter agreed with Dennis saying, "I'm focusing more on quality than genre because now that language barriers have been lowered, all kinds of content can be distributed globally and the social and viral impact of content can be very strong." Peter highlighted that the choice of audience is important in each country, or sometimes each region as different markets are known for their strengths in genre or topic, yet he reminds writers that "the most localized content is the most globalized content and I recommended focusing much more on the content, which is to match it with your own sentiments than just following some kind of trend."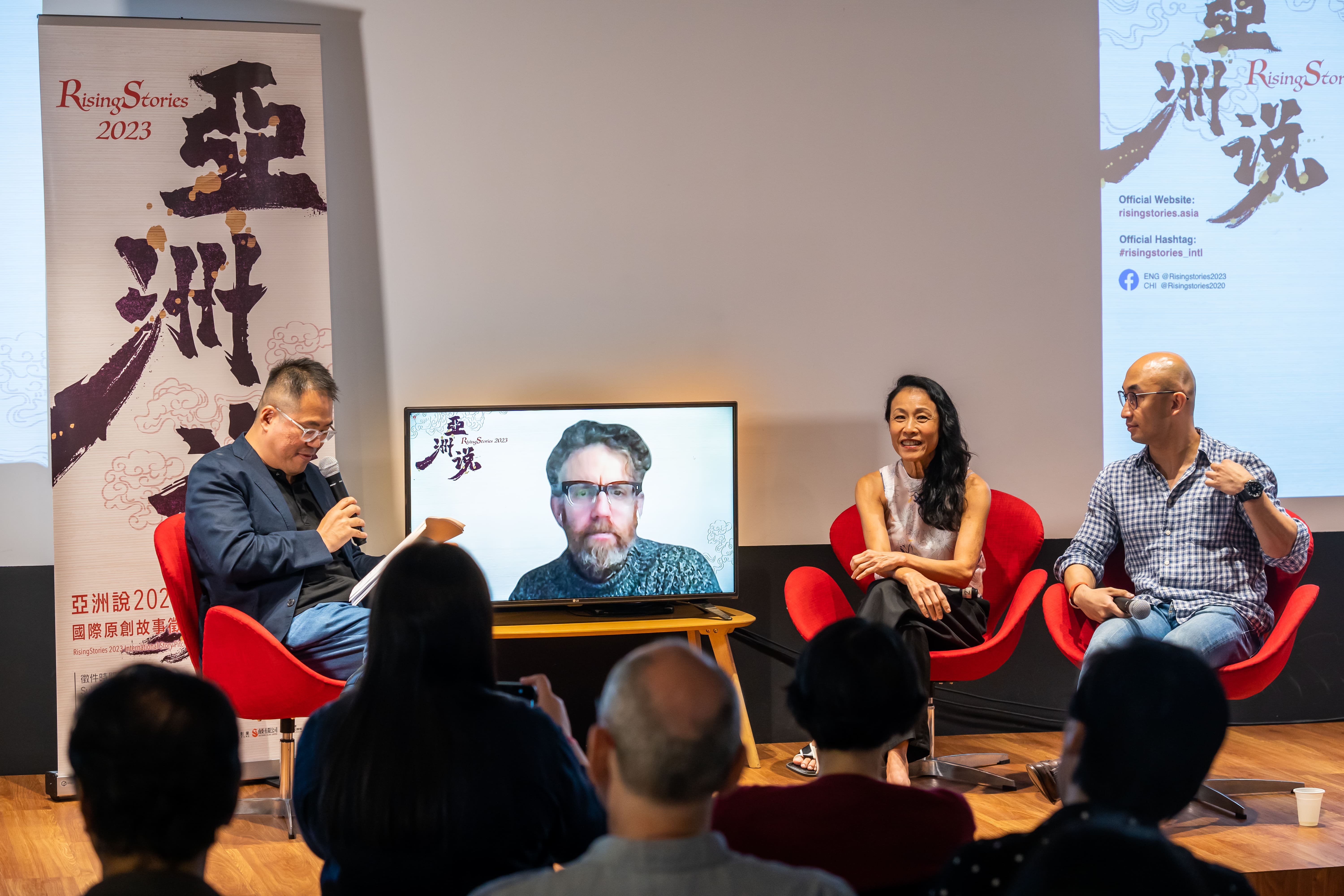 Another rare learning opportunity was to be had when three internationally-positioned media professionals came together for the second English session, "Making Stories Travel". 
The panelists were: Tan Kheng Hua, award-winning actor and producer based in Singapore and North America, where she is starring in Warner Media's remake of "Kung Fu", Dinesh Ratnam, Senior Director of International Business Department at iQiyi, representing Southeast Asia and China; and Samm Haillay, award-winning film producer & consultant who dialed into the panel discussion from the United Kingdom. 
Samm, who reads "hundreds of scripts" a month is also on the jury of RisingStories 2023. "It will be great to see a bunch of content from a different part of the world and see what concerns people have coming from Singapore and the wider region" he said. Lee Thean-jeen, Managing Director of Weiyu Films, Singapore, moderated the panel discussion 
When asked what the panel looked for in a script, "I look for energy in either the pitching document or the script that, when I am looking through it, just pops out of the page. And hits my heart and touches me in a way that I cannot really explain, but I know it's good," said Tan Kheng Hua who is also on the judging panel. Panelist Dinesh added that "I think the challenge for writers is really straddling — straddling that balance of local and global, and finding the right platforms to work with that also believe in the story, to then be that champion in bringing the story to life."
When asked what he looks out for as a judge, Samm said 'first of all, I'm looking for a thesis and what the film is about." He observed that many scripts tend to be "a group of ideas backed by a group of ideas with no real understanding of what and why the film is discussing". He continued, "I'm looking for structure. A script has to be properly structured and I know it might be a little bit boring for people to hear that, but it's so important, especially when writing in a genre — there have to be certain turns, certain elements, certain characters, which fulfill functionality."
One overarching theme that seemed to emerge from the panel discussions was that, no matter where the content originates or which market it is intended for, writers should strive for a personal engagement with the stories they seek to tell, and while they should "write local," they should also "think global."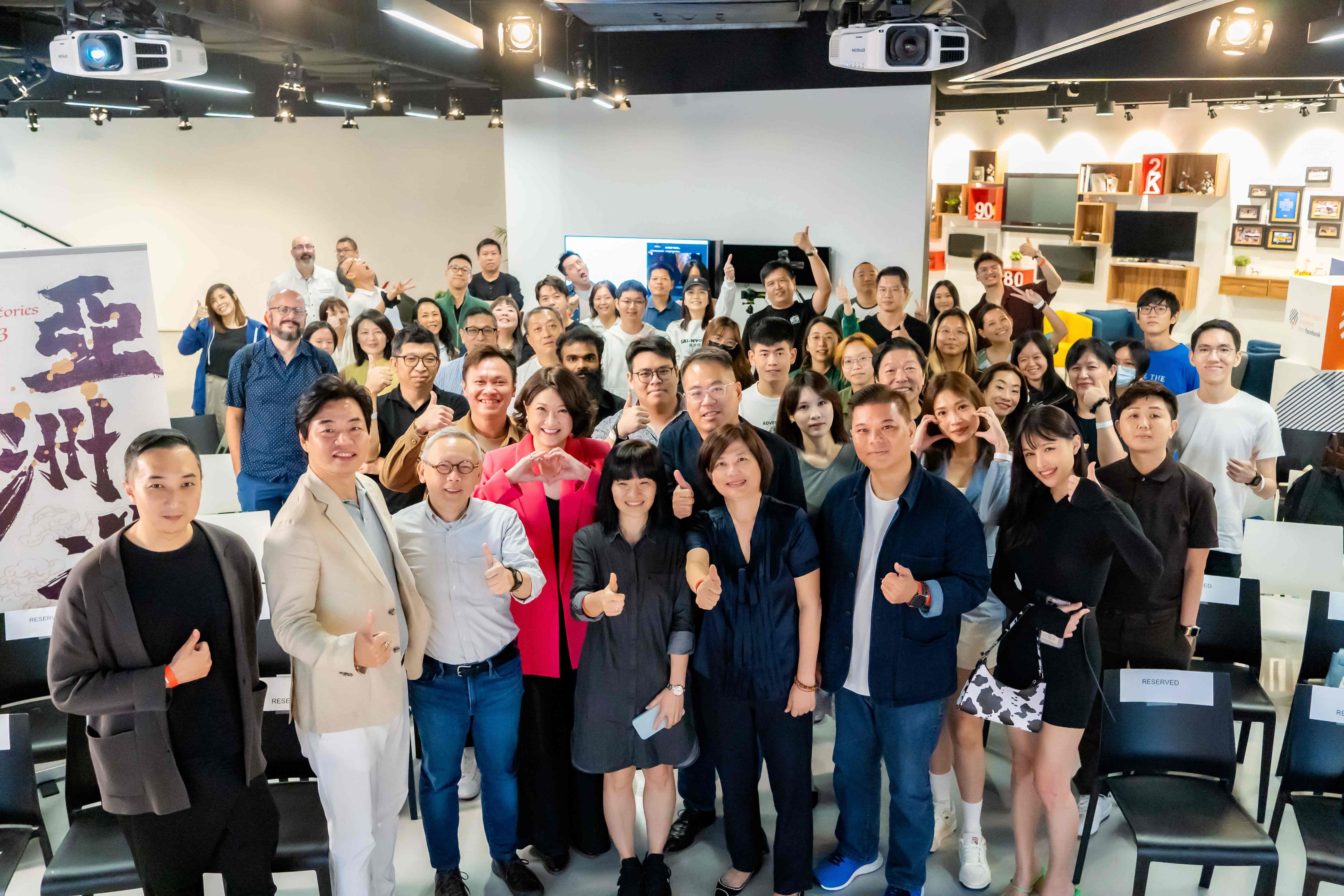 ---